Noble's Specialty Gas Division offers a wide array of specialty gases and equipment specifically designed for use in a range of high-tech industries. We have extensive experience in clean room environments, and the on-site Noble Laboratory allows us to test and analyze high-grade gases and ensure purity so our products always meet our customers' strictest standards.
Contact us for Sales or Service 800.328.9329
Specialty gases tailored to your needs!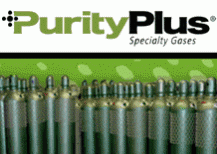 Noble supplies high-purity and pre-purified gases and gas blends for a variety of research, analytical, and hi-tech production applications. As analytical instrument manufacturers continue to push the thresholds of sensitivity and detection limits, so does Noble in producing application-specific gas grades to meet stringent specifications.
Noble Gas is proud to be partnered with PurityPlus®, a nationwide partnership of select, independent and local specialty gas providers. Through Noble Gas's PurityPlus partnership, we are able to provide research-grade oxygen, designated as Oxygen 5.0. With a 99.999% purity rating. It's the highest grade of oxygen we offer. That makes it ideal for use in all sorts of critical laboratory and industrial applications.
Pure Gases
Noble's standard industrial grade gases have typical purity levels of 99.99%. Our higher-purity grade gases are tested and certified, and can be produced in our own on-site lab to meet your specifications.
Pure gases in various purity levels are available, including:
Argon
Air
Carbon Dioxide
Carbon Monoxide
Helium
Hydrogen
Oxygen
Nitrogen
Neon
Xenon
We supply a variety of grades, including:
High-Purity/Pre-Purified Grade
Ultra-High Purity
Hydrocarbon-Free/Zero Grade
Research Grade
Continuous Emission Monitoring (CEM)
Vehicle Emission Zero (VEZ) Grade
Gas Mixtures and Blends
Noble can mix and package gases on-site for a variety of applications. Our lab can produce custom blends of:
Argon
Carbon Dioxide
Helium
Nitrogen
Oxygen
In addition, Noble can supply an array of specialized mixtures through its network of industry partners for applications such as:
Instrumentation
Environmental
Petrochemical
Industrial Hygiene
Lasers
Life Sciences
Healthcare
Sterilization
Food
Semiconductor
Special Application Gases
Noble can also supply specialized gases, including rare and exotics, cryogenics, primary standards, and calibration gases, for a variety of applications, such as:
Stack emissions monitoring
Vehicle emissions testing
Semi-conductor fabrication
Water purity testing
Laboratory analysis
Cryogenic nitrogen cooling and storage
Cryogenic helium for MRI machines
Specialty Gases Produced On-Site
The Noble On-Site Laboratory
Noble's new, state-of-the-art $1.25M high-tech Specialty Gas Laboratory at our Albany location allows us to locally produce high-purity gases and custom gas blends. By producing these gases in our own facility, Noble is better able to fine-tune the production and analysis of each cylinder, guaranteeing the resulting product while reducing delivery times to our customers. Local production means your specific requirements are available for delivery when you need them.
Our on-site lab can produce high- and ultra-high purity:
Oxygen
Nitrogen
Argon
Helium
Custom blends
On-site Analysis Capabilities
All gases produced in our lab are prepared by clean-room trained technicians and come with their own Certificates of Analysis. Analyses are done using start-of-the-art instrumentation, including a DID gas chromatograph, using primary standards that can be directly traced back to NIST standards, ensuring their accuracy.
We work for you!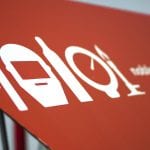 Noble proudly supplies a number of facilities and clients within a range of scientific, research, higher education, and pharmaceutical and high-tech manufacturing industries. If you manufacture, test, or analyze our high-tech products, we can help you!
We can provide cylinder, cryogenic, and bulk gases for use in:
High-purity gases and mixtures
Environmental Monitoring, green technology, and eco-inspection
Nanotechnology
Pharmaceutical manufacturing and research
Semi-conductor manufacturing
High-tech manufacturing
Solar panel manufacturing
Biotechnology
Research & Development facilities
Universities
Laboratories
Vocational schools
Electronics
Life Sciences
Analytical Instrumentation
Industrial Hygiene
Food Packaging