Colleen Kohler
Chief Executive Officer
Colleen Kohler has served as Noble Gas Solutions Chief Executive Officer since 2021. Colleen is driving the company's initiative to progress processes and procedures in order to improve the total client experience. Colleen returned to Noble in 2017, taking on the role of Director of Operations, then served as Executive Vice President from September 2019 to 2021.
Before joining Noble Gas Solutions, Colleen was the Lead Business Architect for the Plenti Program at American Express. She was responsible for driving integrated teams in delivering technology solutions in support of key product initiatives while working closely with product owners, architects, engineers, and their quality assurance team.
Prior to her work at American Express, Colleen was Director of Operations for Noble Gas Solutions, overseeing the plant and distribution of the business. At this time she implemented a governance structure that the department used to manage, monitor, and document business unit projects and activities. She began work with Noble in 2009, working in both the sales and marketing departments.
Before her Noble Gas Solutions tenure, Colleen was a National Account Manager at Mimeo.com. She also spent a year working as a Specialty Gas Sales Manager with a welding and gas distributor, Prest-O-Sales & Service, in Queens NY.
Colleen earned a master's degree in Operations Management from Rensselaer Polytechnic Institute and a bachelor's degree in Psychology from Fordham University. Colleen enjoys running and participated in the 2009 NYC Marathon.  She resides in East Greenbush, NY with her husband Rob and her four children.
Lance Carson
Chief Financial Officer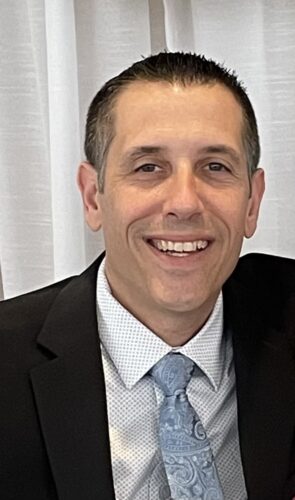 Lance Carson has served as the Company's Chief Financial Officer since 2020. Lance is responsible for the company's finances, human resources, asset management and IT needs. Lance has worked with the team to increase efficiencies and transform the financial performance of the Company.
Lance's career started in 2002 in public accounting where he spent over 10 years working with companies in tax management, business consulting, acquisition structuring, and audits. Lance was the CFO for a waste and recycling company and focused on growth through acquisitions and business strategies with the executive team and board of directors to create enterprise value for shareholders and private equity partners. Lance was also the CFO for a vending and food service company operating throughout the northeast and is highly experienced in M&A and business strategies.
Lance resides in Latham, NY with his family and enjoys a variety of outdoor activities.
Robert Kohler
Vice President of Operations
Robert Kohler has served as Noble Gas Solutions Vice President of Operations since September 2018. Rob leads the company's operations team, overseeing the plant distribution. Robert joined Noble in 2018 and has quickly made vast improvements to our Operations processes.
Prior to joining Noble Gas Solutions, Robert owned his own contracting business, Kohler Contracting, Inc. Robert started that company 26 years ago. With the guidance of his grandfather, who was a contractor himself, his company became very successful. Robert's company framed homes and buildings for many of the leading builders in the Capital District. He was in the contracting business for over 25 years. His knowledge of this industry has positively impacted the functionality of Noble Gas Solutions' newly-renovated space, as well as cater to the needs of our customers in the construction business.
Robert earned an associate's degree in Construction Technology from Hudson Valley Community College. He enjoys playing soccer with his kids and golfing with friends in his free time. Robert resides in East Greenbush, NY with his wife Colleen and their four children.
J. David Mahoney
Former Owner
J. David Mahoney was the former owner of Noble Gas Solutions. He was born in Waterford, NY, one of six children, Mr. Mahoney learned the value of hard work, perseverance, and overcoming obstacles from a young age. Unable to afford college tuition and needing to help support his family, he went to work as a sales trainee for a small, local welding supply company in 1976. He worked his way through the ranks, becoming sales manager in 1978, Vice President in 1980, and President in 1985.
In December of 1986, Mr. Mahoney purchased the company, and since then, has turned what was once a welding supply company into a nationally recognized player in the gas and welding supply industry. He is actively involved in many industrial trade organizations, including service as President of the Northeastern Sub-Contractors Association (1992-1993) and President of the National Welding Supply Association, now The Gases & Welding Distributors Association (1999-2000).
An energetic, passionate business owner skilled at leading and motivating his team to success, Mr. Mahoney enjoys speaking about business, leadership and philanthropy. Just as importantly, he is committed to practicing what he preaches. A true believer in giving back to the community, Mr. Mahoney raised more than $3,000,000 to support a host of charitable causes and organizations.
When Mr. Mahoney is not in the office or enjoying time with his family, this avid golfer can be found perfecting his game on the golf course, aiming for his third hole-in-one!